WELCOME TO DISTRICT 55
3 months ago


Located in the heart of beautiful Laurens County, Laurens School District 55 has its administrative offices at 1029 West Main Street in Laurens, South Carolina. Nestled between Greenville, Spartanburg, and Columbia, the area provides peaceful living combined with convenient access to some of the state's most important metropolitan centers, its beaches, or the mountains.
Laurens County School District 55 strives to be a system of excellence and equity in educational practices for each learner. You can be assured that your child will be attending a progressive school system whose educational programs are designed to meet a wide variety of interests, ability levels, and cultural backgrounds.

Enrolling your child in the school system here is a relatively simple matter. You should have signed a statement of release in the school district from which you have moved. This enables District 55 to receive a copy of your child's records from that school system. If you did not do this before relocating, someone at the school to which your child is assigned in District 55 will be glad to assist you. Take your child's previous report cards and other school records that you may have with you.

All children entering school in this state must meet South Carolina immunization requirements. These should be in your child's records from his/her previous school. If you are moving from another state, a copy of a state issued birth certificate (not a hospital birth form) is required. Please be mindful that the transfer of your child should be as expedient as possible to ensure the continuity of his/her learning process and to conform to the South Carolina attendance requirements.

Directory of Schools and Programs
Dr. Stephen Peters Selected to Lead District 55
8 days ago


In a called meeting on April 22, the Laurens County School District 55 Board of Trustees unanimously approved Dr. Stephen Peters as the district's next superintendent. Dr. Peters will officially assume duties on July 1, 2016.
School Emergencies/Weather Notifications
3 months ago
Emergency Preparedness

The information that parents provide is vital. Schools need accurate contact information and emergency names and numbers throughout the school year.

If you see suspicious or potentially dangerous activity in or around the school, notify the school.

School Actions

Students and staff will exit an unsafe building. The evacuation site may be outside the school building or a relocation site as determined by the principal. Some dangerous situations may call for students and staff to remain inside the school building.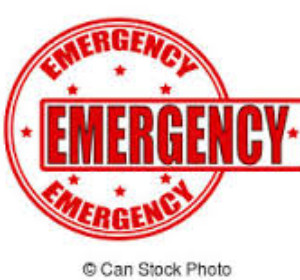 What to do during a School Emergency
In an emergency situation, please get information and news alerts from the following sources:

Laurens School District 55, 864-984-3568
Laurens School District 55 Website, www.laurens55.org
WLBG-AM Radio Station 860
WYFF Channel 4 and WSPA Channel 7 Television Stations

Parent Reunification Procedures
Information may be sent to parents by phone, email, and/or text message. Use the communication resources listed above to get information. Provide your photo ID when picking up your child during an emergency. Follow directions from emergency responders and school personnel.

Safety Plan Summary

The top priority of Laurens School District #55 is the safety and security of students, staff, and schools. The summary below is a general overview of the district emergency plan, which is reviewed and improved on a regular basis.

The district emergency plan outlines the roles and responsibilities of the district's and schools' crisis management teams and procedures to follow when responding to various kinds of emergencies.

Fire and other emergency drills are conducted regularly for student practice.

Facilities and playgrounds are inspected for hazards throughout the school year and summer.

Buildings and grounds are equipped with surveillance equipment, controlled access points, safety devices, and communication equipment.

Video cameras on school buses are monitored on a regular basis.

Schools have separate traffic areas for buses and cars and work cooperatively with law enforcement to ensure the safest road and parking arrangements are in place for drop-off and pick-up of students.

Each school has a full-time school resource officer on site.

Each school has a full-time nurse.

The district uses a thorough application and training process and background check system for all volunteers.

The district collaborates with local police and sheriffs' departments to identify effective response strategies for safety threats.

Schools have safety committees to regularly review and improve procedures.

All schools register the school address and receive notifications of sex offenders who reside within a designated distance of the school.

The school board has adopted policies establishing the district's code of student conduct and discipline to achieve and maintain order in the schools.

District employees are trained in basic safety practices.

Professional development in emergency response strategies is provided for staff members.

Adult and child first aid/CPR/AED training is provided to a number of staff at each school.

Emergency response staff members attend professional development opportunities to keep abreast of best practices.
Systems are in place for instant communication with the community and parent home phones/cell phones and email.

Up-to-date records are maintained on student attendance and dismissal.

Precautions are taken quickly to ensure student safety.

Authorities are contacted immediately when an emergency occurs.

Weather Notifications

Please note that if winter weather conditions cause the need for early dismissal, delayed opening, or cancellation of school, details will be posted to the district website and the district Facebook page. In addition, the following media outlets will be notified:
WLBG Radio Station - 860 AM
GoLaurens.com
WYFF TV Channel 4 (NBC)
WSPA TV Channel 7 (CBS)
WLOS TV Channel 13 (ABC)
WHNS TV Channel 21 (FOX)
Text, email, or voice messages may also be transmitted to those who have set up contact information through the school office or via
PowerSchool Parent Portal
Because of the geographic location of the Laurens 55 school district, road conditions may be fine in some areas, while other areas are hazardous. Student safety will always be our number one priority in making a decision to close or delay opening schools.