Transporting Precious Cargo
LCSD 55 provides school bus transportation to eligible students within the boundaries provided for by federal and state funds and state board of education regulations. The district adheres to applicable rules and regulations relative to the routing and operation of the transportation system.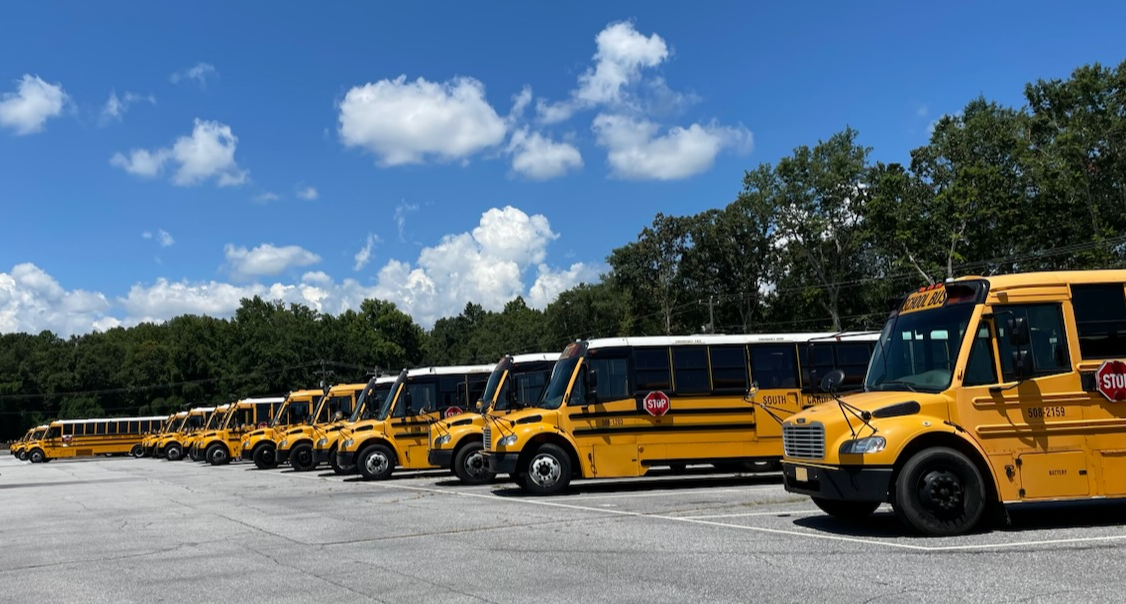 Contact Us
If you have any questions or concerns about matters related to the transportation department, contact Mr. Reco Wright, Transportation Director, at 864-682-9117.
Student Conduct on the School Bus
School bus safety requires the cooperation of students, parents/guardians, and school personnel.
Students are responsible for displaying respect for other passengers and the school bus driver. The school bus is an extension of school activity and students are expected to conduct themselves in a manner consistent with the established standards for safety and classroom behavior. All school bus riders must cooperate fully with the school bus driver and observe the rules.
The school bus driver is responsible for supervision of students on the school bus. The driver may stop the bus at any time when misbehavior or threatened misbehavior presents a hazard to safe driving. The school bus driver will report students who create a disturbance on the school bus. The principal or his/her designee as authorized by state law and regulation may suspend or deny school bus transportation to a student whose conduct is persistently and/or flagrantly detrimental to safety and order on the school bus.