Human Resources 
5 months ago
Department of Human Resources
OUR GOAL IS . . .
To recruit, acquire, and maintain a diverse work force that is the best in terms of qualifications, expertise, and commitment to excellence.
IN A WAY THAT. . .
Focuses recruitment efforts on the best possible candidates.

Commits to the diversity of the total work force.

Establishes a comprehensive induction program for new employees.

Provides a supportive work environment.

Guarantees a competitive salary and benefit structure for all employee groups.

Ensures continuous and comprehensive professional development for all staff.

Involves the staff in the teacher preparation process.
SO THAT. . .
Our students are guaranteed the best possible education.

Continuous improvement for all staff and students becomes expected.

Laurens County School District 55 continues to be a consistently exemplary District.
Employment Opportunities
8 days ago
Job Openings -
January 16, 2020
The following positions for the 2019-2020 school year are listed as vacant as of the date above. Review of applications will begin immediately and will continue until the positions are filled.
Completion of the South Carolina Online Teacher Application and the proper South Carolina certification is required for Certified Positions.
Certified Positions
Visit CERRA to complete an online application for Certified Positions. Upon completion, email Laurens County School District 55, at personnel@laurens55.org to be considered for these positions.
Early Childhood Teacher
Elementary Teacher
Elementary GT Teacher
Middle Level AVID Teacher
Middle Level Chorus Teacher
Middle Level Montessori Math Teacher
Middle Level Science Teacher
School Psychologist

Secondary English Teacher
Secondary Math Teacher
Special Education Resource Teacher - Middle Level
Special Education Teacher - Middle Level and Secondary
Qualified candidates should submit a cover letter, resume, and three professional references electronically to Tommy Spires, Athletic Director @ tspires@laurens55.org with the subject line: Head Football Coach. Review of applications will begin immediately and will continue until the position is filled. Employment with Laurens County School District 55 is contingent upon several factors including a satisfactory completion of a Sex Offender Registry check and a SLED criminal background check. The deadline for submission is January 27, 2020 at 4:30 pm.
Non-Certified Positions
Custodian
Paraprofessional
Student Nutrition Substitutes
School Bus Driver Positions
You must be 18 years old with a good driving record and pass a drug screening and SLED check. If interested, please complete the attached application and send to:
LCSD 55 Transportation Office
5058 Hwy. 76 West
Laurens, SC 29360
or contact
Mr. Geoffrey Stephens, Transportation Director at
(864) 682-9117
for more information.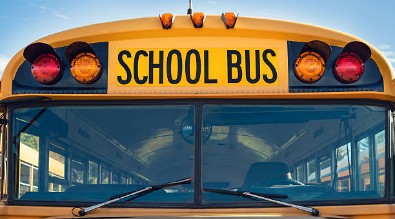 Information for Substitute Teacher Applicants
Kelly Educational Staffing is dedicated to helping districts save money and operate at peak capacity by fulfilling all substitute staffing needs. Kelly Educational Staffing has proudly provided staffing to schools since 1997 with a daily placement rate greater than 98%. To date, over 90 million student learning days have been taught by a Kelly Educational Staffing substitute teacher. Positions offer a flexible schedule, weekly pay, benefits, and free online training. You can make a difference in a child's life.
If interested, please contact the Kelly Services office at 864-292-2888, ext. 208, or email nicole.arquette@kellyservices.com, or visit the website www.kellyeducationalstaffing.com.
Family Medical Leave Act  
5 months ago
Forms & Information
The board will provide leave to eligible employees consistent with the Family and Medical Leave Act of 1993 (FMLA). Eligible employees are entitled to up to 12 work weeks of unpaid family and medical leave in any 12-month period.
Employee Insurance and Benefits
5 months ago
Employee Insurance and Benefits
Laurens County School District 55 has long been committed to providing insurance coverage and other quality benefits to employees.
For information, follow this link.