WELCOME PARENTS
over 2 years ago
THE DISTRICT OFFICE HAS MOVED - The District 55 Administrative Office is now located at 301 Hillcrest Drive in Laurens. The West Main Street location is no longer in operation. The phone number remains the same, 864-984-3568.

When visiting the Hillcrest Drive office, you will need to use the entrance that faces the shopping center (Roses Department Store, Dollar General, Sr. Garcia, etc.) Please check in at the reception desk and you will be directed from there.

This is a big transition for our district and we apologize if you have endured any inconvenience during the move. We look forward to great things ahead!

Located in the heart of beautiful Laurens County, Laurens School District 55 has its administrative offices at 301 Hillcrest Drive in Laurens, South Carolina. Nestled between Greenville, Spartanburg, and Columbia, the area provides peaceful living combined with convenient access to some of the state's most important metropolitan centers, its beaches, or the mountains.
Laurens County School District 55 strives to be a system of excellence and equity in educational practices for each learner. You can be assured that your child will be attending a progressive school system whose educational programs are designed to meet a wide variety of interests, ability levels, and cultural backgrounds.

Enrolling your child in the school system here is a relatively simple matter. You should have signed a statement of release in the school district from which you have moved. This enables District 55 to receive a copy of your child's records from that school system. If you did not do this before relocating, someone at the school to which your child is assigned in District 55 will be glad to assist you. Take your child's previous report cards and other school records that you may have with you.

All children entering school in this state must meet South Carolina immunization requirements. These should be in your child's records from his/her previous school. If you are moving from another state, a copy of a state issued birth certificate (not a hospital birth form) is required. Please be mindful that the transfer of your child should be as expedient as possible to ensure the continuity of his/her learning process and to conform to the South Carolina attendance requirements.
PRE SCHOOL REGISTRATION
about 1 year ago
PRE SCHOOL REGISTRATION
INFORMATION FOR THE 2018-2019 SCHOOL YEAR






LAURENS DISTRICT 55 OFFERS TWO LEARNING PATH OPPORTUNITIES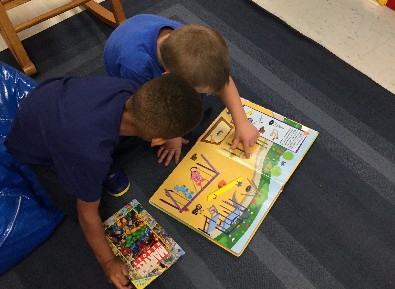 Laurens County School District 55 will hold kindergarten registration for the 2018-2019 school year January 16-18, 2018. Registration will be from 8:30am-2pm daily and from 4:00-6:00pm the evening of January 18.
In order to register your child, you must have:
Child's Birth Certificate from the Health Department (not the hospital issued certificate)
Child's Immunization Record
Child's Medicaid Card if eligible
Who should register?
Students who will be attending whole-day or half-day kindergarten for 4-year-olds (Child must be 4 on or before September 1, 2018.)
Students who will be attending whole-day kindergarten for 5-year-olds (child must be 5 on or before September 1, 2018.)
Students who will be attending District 55 schools for the first time
* Students currently enrolled in District classes for 3, 4, and 5-year olds do not need to
register.
Please contact your school for exact dates and times or call the district office at 984-3568.
EB Morse Elementary 984-7777
Ford Elementary 984-3986
Gray Court-Owings Elementary 876-2131
Hickory Tavern Elementary 575-2126
Laurens Elementary 984-3067
Waterloo Elementary 677-4670
WEBPAGES, ARTICLES, & TIPS
over 2 years ago