Mission & Department News
3 months ago
District Vision

Laurens County School District #55 will be a system of excellence and equity in educational practices for each learner.
#CreatingANewNorm
#FutureDriven




Special Education Mission
The mission of Special Education Services in Laurens County School District #55 is to provide educational services to students with disabilities by implementing individualized interventions and instruction as students prepare to become productive members of the community.
National School Psychology Awareness Week is November 12th - 16th
The OSES team and others in Laurens District 55 would like to say THANK YOU to our district's School Psychologists! You all bring knowledge, compassion, and expertise to our schools that we are thankful for and fortunate to have. Please join us in celebrating and thanking the psychologists who currently serve our students, families, and schools:
Mrs. Muri Howle, Mrs. Briana Gordon, Mr. Phillip Foltz, Mr. Vince Barnhill, Mrs. Ashley Wallace, and Mr. Steve Spearman - thank you all for serving our students every day!
National Career Development Month
November also represents National Career Development Month. As our students explore various careers this month, OSES encourages them to explore the careers of teaching and school psychology! If interested, please view some helpful resources below.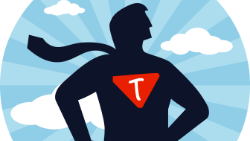 Congratulations!
Congratulations to one of our very own OSES team members, Frances McIntyre, for being recognized as the September 2018 Administrative Office Employee of the Month! Our OSES team is proud of Mrs. McIntyre as she is dedicated, compassionate, and has worked as an administrative assistant for special education services for 36 years. Well-deserved, Mrs. McIntyre!

To view the news release and to read more about what inspires Frances to continue to serve as a dedicated employee of Laurens District 55 Click Here.


Congratulations!
Special thanks to Mr. Robert E. Shortt for his service to Laurens District 55 students, educators, and families for over 50 years in education and LCSD55! Mr. Shortt has served as an Educator, Principal, Assistant Superintendent, and Special Services Consultant. We are especially grateful for the leadership and guidance he provided to Special Education during his tenure! He is admired by many and loved by all who meet him. Congratulations on your well-deserved retirement, Mr. Shortt!


SC DCDT 2018-2020 Board Member Elections
Dr. Sara-Frances Lail and Mrs. Carolyn Shortt were elected to serve as executive board members for the South Carolina Division on Career Development and Transition for the 2018-2020 term. Dr. Lail will serve as Secretary for the Division and Mrs. Shortt will serve as Parliamentarian.
November 13th-17th 2017 is School Psychology Awareness Week. The national theme this year is "Power Up! Be a Positive Charge!"
Please be sure to thank the school psychologists in Laurens District 55 for all of their determination and hard work in serving our wonderful student population and for advocating daily.
Thank you
Muri Howle, Phillip Foltz, and Steve Spearman for being a "positive charge" in Laurens District 55 for all students every day!
Special thanks to Sara Woodside (left) and Polly Copeland (right) who have dedicated their adult lives to serving students with special needs (from birth to young adults) for approximately 47 years! Forty of those years were in Laurens County School District 55! You are the heart of the Laurens 55 Special Services Department and we are forever grateful for your service.
Congratulations on your well-deserved retirement!


2016-2017 President of SCASA
Congratulations to Dr. George Ward for serving as the 2016-17 President of the South Carolina Association of School Administrators!

Click Here to view his article on page six of the Palmetto Administrator Magazine
District 55 Showcased at International Conference


District Transition Coordinator, Mrs. Carolyn Shortt, and District Psychologist, Mrs. Sara-Frances Lail, served as speakers at the Division of Career Development Transition International Conference in the Fall of 2016.


Laurens District 55's progressive Transition Program was showcased at the "Spotlight on Carolina" during the event.